PERFORMANCES 2020
11 MAYO NuevA VERSION CLIP REMASTERIZACION EXTENDIDA 2020 DONE

05 MAYO Nuevo Video clip HQ HD
SEGUNDO AVANCE PROXIMO ALBUM SOLISTA INSTRUMENTAL EXTENDED VERSION COVER
ALEJANDRO MINIACI INTERPRETE TODOS LOS INSTRUMENTOS PRODUCCION Y AUDIOVISUAL I've Been in Love Before -autor Songwriter Nick Van Eede

13 Abril Nuevo Video clip HQ HD
Tema del Album dark emptiness: CUANDO TODO CAE...VE HACIA ADELANTE.
remaster edicion dedicado por la global situacion #covid19 - #yomequedoencasa - #stayinhome

1 ABRIL COMPOSICION MUSICA EDICION VIDEOS E IMAGENES F SALAMONE PRODUCCION ALEJANDRO MINIACI
#SALAMONEMUSIC TRES NUEVOS CORTOS REALIZADOS PARA CENTRO CULT F SALAMONE OBRA PLAZA DE LA REPUBLICA BALCARCE RECONSTRUCCION


marzo remasterizacion de albumes AMGL solista _ 2357LOOPS, Battling Warrior ,Dark Emptiness

22 02 2020 visita ciudad alberti relevamiento obras desde #salamonemusic oficial galeria de fotos
link vista art gallery:
enero: nuevas subidas a bandcamp alejandro miniaci:from power project - amgl discografia solista seleccion

______________________2019____________________


MARTES31 DICIEMBRE LANZAMIENTO NUEVO ALBUM nro 13 Discografia Solista "AMBIENT MUSIC"
THE FUTURE OF THIS WORLD ALEJANDRO MINIACI GUITAR LOOPS
avance videoclip hd del 4cuarto tema:THE NEW ANNOUNCEMENT

VIERNES 13 DICIEMBRE 22:30HRS
AMGL Solista seleccion temas de su DISCOGRAFIA en VIVO Espacio Cultural Colette Paseo La Plaza AV CORRIENTES 1660


MARTES 10 DICIEMBRE Descending Reality
LANZAMIENTO MUNDIAL NUEVO ALBUM GRABADO EN VIVO EN ESTUDIO
DE FROM POWER PROJECT


listen follow buy new album from upload in bandcamp




domingo 13 OCTUBRE SALAMONE MUSIC OFICIAL EN EL XIII Festival Cervantino 2019 PERFORMANCE FRENTE AL PORTAL Angel Azul Ciudad
CHARLA EN EL CENTRO DE INTERPRETACION F.S
GALERIA IMAGENES SALAMONE MUSIC EN VIVO EN AZUL CLICK SOBRE LA IMAGEN:

HD INNOVATIVE VIDEO SALAMONE MUSIC LIVE PERFORMANCE EN AZUL CIUDAD FESTIVAL C.

23 septiembre Nota sobre la performance Alejandro Miniaci en paseo la plaza Martin Wullich - German Serain (link click sobre la imagen)

20 septiembre AMGL Solista seleccion TEMAS DE SU DISCOGRAFIA en VIVO
Espacio Cultural Colette Paseo La Plaza (galeria fotos performance)


video fragmento en AMGL en vivo paseo la plaza Av Corrientes


25 AGOSTO importante nota pilar a diario reportaje y mencion especial
revalorizacion patrimonio restauracion cultural de oficial salamone music
hacia el portal de la ciudad de pilar.LINK:

3 DE AGOSTO
OFICIAL SALAMONE MUSIC AMBIENTACION AUDIOS SELECCION
EN ISIDORO ESPACIO DE ARTE EN LA CIUDAD DE CORONEL SUAREZ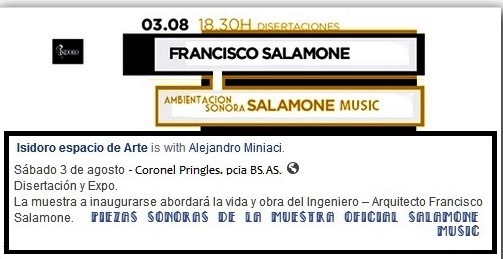 julio
mezcla final prox album cd 2019 from power project
grabacion 8 bases OBRAS ambient LOOPS GUITAR WORK for EEUU src= junio
21 buy tracks from amgl site bandcamp link
COMPRA TEMAS INEDITOS DISCOGRAFIA SOLISTA POR BANDCAMP BUY MUSIC PIECES

13 visita al portal pilar Part II junto a comision patrimonio project salamone music

5 de junio y durante todo el mes
audios y videos de salamone music en diferentes locaciones del interior
laprida - saldungaray - azul radio
mayo
Mezcla album proximo from power project
abril
show acustico en vivo como parte "Guitar Orchestra of Latin America III"
viernes 26 - 20hrs centro cultural i.malvinas av 19 y calle 50
sabado 27 - 21 hrs pasaje dardo rocha calle 50 nro 575 la plata

febrero - marzo
Mezclas arte produccion by A.M. del proximo album 2019 FROM POWER PROJECT
composicion de obras para proximo album solista AMGL.

09 enero
PUNTO DE INFLEXION (VERSION 2019)
AUTOR NOTA:ORIGINAL VERSION FUE TOTALMENTE PRODUCIDA POR SU AUTOR Y ESTRENADA EN EL ALBUM LAST BEFORE 2010
VERSION ACTUAL REMASTERIZADA 2018 NUEVAS VOCES DE: GUITARRA ELECTRICA LOOPS , DELAY SLIDE, DEEPSOUNDS Y BAJO.
INTRO Y FINAL SONIDOS AMBIENTALES NATURALES Y FINAL MAS LARGO BATERIA HIPNOTICA
ESTRENO VIDEO HD EDICION A.MINIACI ENERO 2019

02 ENERO NOTA EN VIVO A ALEJANDRO MINIACI EN AMADEUS 91,1 FM



___________________2018____________________
30 diciembre
Mencion en cultura web radio azul acerca de conjuncion:
salamone music y la ciudad de azul link: cultura radio azul web

ensayos nov - dic From power project

21 noviembre
19:30hrs nota desde la emisora de la ciudad azul a alejandro miniaci
acerca de sus dos albumes declarados de interes cultural
escritos hacia la vida y obra del arq ing francisco salamone
video nota internet radio azul:

02 noviembre
20:00 hrs from power project se presenta en vivo
en Humberto 1ro 485 caba san telmo
fuerza interna 2018 version live en san telmo

15 Octubre
saldungaray ciudad 80 aniversario obras f. Salamone
Projeccion clips #salamonemusic

09 septiembre
Nueva Performance:FROM POWER PROJECT EN VIVO
El Vibora Bar: Av. Libertador 405 C.A.B.A.

7 SEPTIEMBRE 2018 TORRES ABIERTAS
PALACIO MUNICIPAL CIUDAD DE LAPRIDA BS.AS.
PROJECCCION SALAMONE MUSIC VIDEO CLIP
SALAMONE'S CHRONOS
VIDEO CONMEMORATIVO EVENTO:

12 agosto
FROM POWER PROJECT EN VIVO/SALAMONE MUSIC


22 JULIO
GRABACION NUEVO ALBUM
FROM POWER PROJECT
EN "LOS ALTOS ESTUDIO"

05 JULIO
nuevo bonus clip HYMN OF NOTHINGNESS (R3M1X VERSION)
INNOVADOR MIX SOUNDS AND EFFECTS VIDEO


JUNIO mes FROM POWER PROJECT ENSAYOS
05 junio
Realizacion de dos nuevos extra videos
1 FRANCISCO SALAMONE ESPECIAL HOMENAJE oficial music : A.Miniaci
2 F. SALAMONE 2018 CRUZ DE CRUCES (Interference Portal de PIlar)
(ver canal oficial youtube)
11 de mayo
#salamone music parte de
en el Museo Provincial de Bellas Artes Emilio Pettoruti
La Plata Observatorio Audiovisual
fondo musical de la misma seleccion de los albumes compuestos
hacia la vida y obras de Francisco Salamone por Alejandro Miniaci.
promo video clip inagural.


Afiche muestra

febrero - marzo - abril: ensayos nuevos temas from power project
proximas fechas en vivo! seran anunciadas aqui!

16 enero from power project
sesion rehearsal en estudio grabacion en vivo

nuevos video clips en vivo en estudio FROM POWER PROJECT
________________

04 enero primer ensayo FROM 2018
video clips, fechas en vivo
y lanzamiento nuevo album FROM2018
FROM Power Project es:
Pablo Tiscornia bateria percusion voz
Yamil Fernandez bajo voz
Alejandro Miniaci Voz ,Guitarra Loops , samplers, autor
David Levin Voz , Armonicos.


_______________________________ 2017__________________________________
CALIFORNIA GUITAR TRIO FRAGMENTO NOTA
MENCION ALEJANDRO MINIACI


30 DICIEMBRE
LANZAMIENTO BOX SET 2CDS
QUE REUNE LOS DOS RECIENTES ALBUMES SOLISTA
EN UNA PRESENTACION DE LUJO
REAL SALAMONE MUSIC (DIC 2016)
MEMENTO MEI (REAL SALAMONE MUSIC II -DIC 2017)



30 DICIEMBRE
DEFINITIVO LANZAMIENTO ALBUM
MEMENTO MEI REAL SALAMONE MUSIC II
ESTE TRABAJO SALIO EL 5 DE JUNIO EN VERSION LIMITADA como un EP DE CUATRO TEMAS
diciembre 2017 con LA REALIZACION DEL NUEVO TEMA PRIMER MONUMENTO
ESTE CD SE COMPLETA REEDITANDOSE EXPANSIVAMENTE EN FORMA DE ALBUM
5 TEMAS, NUEVO ART COVER Y REMASTERIZACION DEL SEGUNDO ALBUM DEDICADO
A LA VIDA Y OBRA DEL ING ARQ FRANCISCO SALAMONE


29 DICIEMBRE
NUEVO TEMA PARA PROX NUEVO ALBUM MEMENTO MEI (REAL SALAMONE MUSIC II)
PRIMER MONUMENTO (GHOST CIRCULAR EMBLEM)
AUTOR INTERPRETE PRODUCCION A.MINIACI
TRABAJO MUSICAL Y AUDIOVISUAL AGO - DIC 2017
FABIO RAVIDA EQUIPO CENTRO CULTURAL SALAMONE BALCARCE IMAGENES EN 3D ANIMACIONES,
FOTOGRAFIAS E HISTORIA Y A.MINIACI COMPILACION EDICION VIDEO

19 DICIEMBRE
MUESTRA FOTOGRAFICA FRANCISCO SALAMONE EN ITALIA
Via Veneto 7 Roma Casa Argentina en Roma
EMBAJADA ARGENTINA EN ROMA
AMBIENTACION MUSICAL DEL EVENTO
REAL SALAMONE MUSIC 2016- MEMENTO MEI 2017 ALBUMES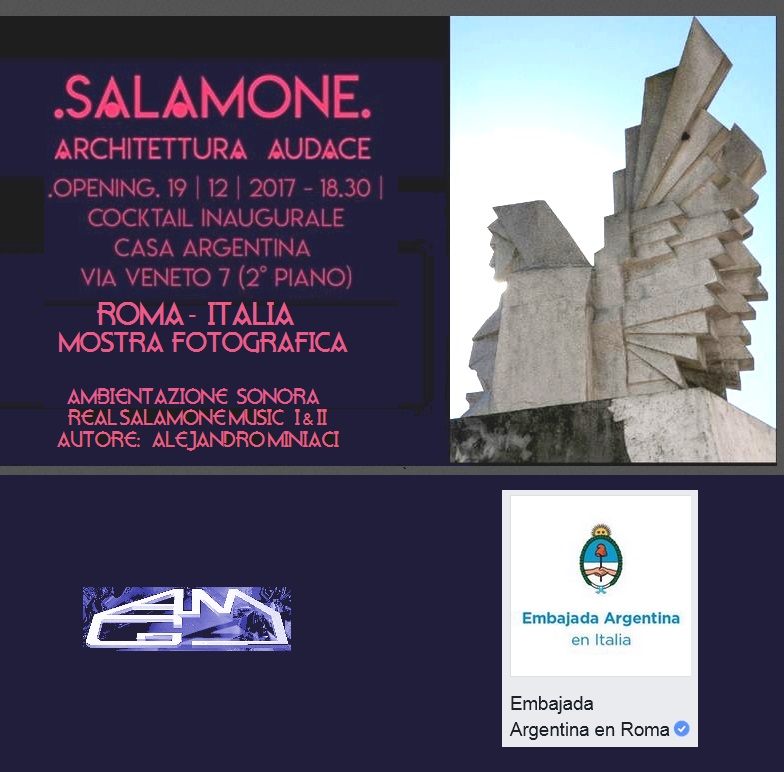 MES NOVIEMBRE FROM ENSAYOS Y TRABAJO PARALELO SOLISTA SALAMONE CD2
EP MEMENTO MEI EDITADO EN JUNIO
NUEVA RE EDICION ALBUM EXPANSION NUEVO TEMA EN TRES MOVIMIENTOS
MUSICA Y VIDEOS BOX SET SALAMONE 2 ALBUMES A SALIR A FINES DE DICIEMBRE 2017

7 de noviembre NUEVO FROM POWER PROJECT
ENSAYOS FORMACION ESTABLE A ANUNCIAR PROXIMAMENTE

18 de octubre EL EXILIO DEL GENIO video
SALAMONE MUSICA EN TV DIGITAL ARPEGGIO
e internet hd youtube arpeggio channel
autor e interprete: Alejandro Miniaci: pieza clasica electrocacustica en honor al arq ing Francisco Salamone
audiovisual en la grilla de canal arpeggio tv digital
Arpeggio puede verse en estos canales:
Peru: Canal 8.2 HD Television Digital Terrestre (Andina)
Ecuador: Canal 21 UHF TV Cable Canal 66
Guatemala: Canal UHF 94 Costa Rica: Canal 46 UHF (Repretel)
Chile: Canal 2 VHF (Telecanal) Honduras: Canal 33




08 septiembre
nueva galeria artistica de fotos intervenidas
salamone music cds multimedia expansion hacia las obras de f.salamone en saldungaray

17 agosto
novedad destacable! nuevo original mensaje:
acerca de recientes cds editados videoclips nuevo tema:
Salamone's Chronos and Memento Mei ep 2017 news.
SteveHackett 17 Aug 2017, at 21:32hrs
It's a clever video and interesting music.
I wish you luck with your projects!
You're welcome to quote the words I used,
Wishing you luck with everything!
(before) Hi Alejandro,
Your own pieces on You Tube show a lot of innovation !
I can tell you have talent and flair.
Very best: Alejandro !
Steve.

15 agosto 18hrs julio - agosto
Roportaje telefonico en vivo a alejandro Miniaci radio fm programa subi que te llevo
acerca de los recientes cds multimedia editados
que representan musicalmente la obra de F Salamone.


VIDEO SELECCION CONCIERTOS EN VIVO ACERCA FRANCISCO SALAMONE CDS:


22 julio 18hrs
performance en vivo salamone seleccion music en
CENTRO DE INTERPRETACION F. SALAMONE (SALDUNGARAY-TORNQUIST)
art gallery photos del concierto en vivo salamone music -memento mei



-afiche oficial saldungaray performance *click sobre la imagen gif animacion:

24 junio 18hrs
performance en vivo salamone seleccion music en el museo de arquitectura
-afiche *click sobre la imagen gif animacion:

junio mes natalicio f salamone links menciones notas acerca del nuevo 2do cd
ep memento mei y fecha en vivo de presentacion en el marq
link arqa web

link cpau web

link telam web

link fellinia web

art gallery photos del concierto en vivo salamone music -memento mei en el marq




5 junio NUEVO CD AMGL_________________________________
MEMENTO MEI VERSION EP conceptual multimedia
hacia la vida y obra del arq - ing: FRANCISCO SALAMONE
lanzamiento al publico en el dia de su natalicio

Semana del natalicio de francisco salamone homenajes en centros de interpretacion y culturales
principalmente en las locaciones de Laprida, Torquinst - Saldungaray , Las Varillas , Balcarce
se pasan clips audiovisuales de estos trabajos conceptuales acerca del arquitecto : real salamone music album2016 y memento mei ep2017
3 junio
nota para radio las varillas acerca del proximo cd a salir
nuevo ep con musica arquitectonica dedicado a f. salamone link nota:

22 mayo
mencion salamone's chronos por GNOMON RELOJES MONUMENTALES
empresa, oficial que restaura, repara , fabrica y actualiza en este caso los relojes
de las torres en los palacios municipales realizados proyectados por f salamone en diferentes
locaciones y que ha honorablemente colocado el video el cual contiene algunas imagenes
internas de las maquinas cedidas exclusivamente para este clip avance
primer tema del cd memento mei - edicion clip - audiovisual, produccion
autor e interprete: alejandro miniaci


el musico del arquitecto
noticias tornquist nota
real salamone music album 2016 / memento mei 2017
link NT web

5 abril
anuncios:
-salamone's chronos nuevo tema, video adelanto
pieza que integra prox ep "memento mei" -real salamone music II - 2017
ep amgl segundo bonus trabajo multimedia discografico solista
dedicado e inspirado en la vida y obra del arquitecto francisco salamone
-lanzamiento del nuevo trabajo 5 junio dia de natalicio de f.s.


18 marzo
nuevo video version full Salamone imagenes
para la pieza del cd "EL EXILIO DEL GENIO"
fecha de estreno subida al canal de youtube
en concordancia con la fecha 18 y 19 de marzo"Dia de los Monumentos"


08 marzo
comfirmacion de icomos argentina acerca de la declaracion de interes cultural
hacia el primer album musical conceptual y multimedia compuesto hacia la obra
y la vida del arquitecto francisco salamone real salamone music
short video clip icomos


26 febrero
notificacion oficial desde icomos argentina hacia el cd
real salamone music
24 - febrero al 31 marzo
Exposicion fotos Marcelo Merlo Planeta Salamone
ambientacion sonora expo musica oficial seleccion audios cd Real Salamone Music
en locaciones Salamone sitios:
inaguracion 24 de febrero 11 hs Secretaria de Turismo de Carhue.
lunes 27 febrero Epecuen
vuelta a Carhue expo hasta el 31 de marzo

07 febrero
aviso de la postulacion y nominacion cd: real salamone music
categoria mejor album comceptual premios gardel 2017
codigo de postulacion para votaciones 2783

24 enero
nuevo video clip 2017
water and fire - cd duo kerssens - miniaci
album editado 2015 house on the hill

02 enero
metro 95.1 fm su atencion por favor
nota alejandro miniaci acerca de su reciente cd real salamone music

__________________________2016_______________________________
23 diciembre
Revista digital de cultura Martin Wullich, portal de cultura y espectaculos
Cobertura-critica del recital presentacion, por German Serain
link nota
20 diciembre
Nota Diario InfoEcos (Prov. Bs.As.)
link diario nota
16 diciembre Nota Radio Telam Salamone Cd
Acceso reportaje


16 diciembre 2016
Fecha lanzamiento nuevo album solista
cd real salamone music
primer trabajo musical conceptual con audiovisuales,compuesto e interpretado
hacia la obra y la vida del ingeniero arquitecto
francisco salamone - (more info link cds de este web site)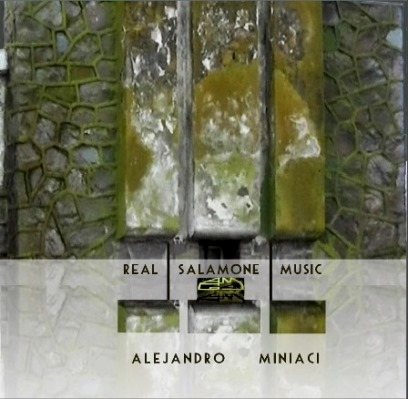 16 diciembre 23:00 hrs performance en vivo
presentacion real salamone music seleccion galeria de fotos del concierto:

15 Diciembre
Mencion Revista Brando
link video

17 noviembre nuevo avance audiovisual
(fragmento) tema el exilio del genio
acustic version bonus video tema que forma parte del cd dedicado al arquitecto salamone

Comentario realizado por el productor de fm arpegio y fm milenium: German Serain sobre EL EXILIO DEL GENIO.
En version acustica, grabado en vivo,
una composicion de Alejandro Miniaci , inspirada en la vida y la obra del arquitecto
italo - argentino Francisco Salamone. Una novedad que muestra el alto nivel
que puede alcanzar la musica ambient actualmente en la Argentina

mencion: Allegro hd canal muestra su profundo interes contactandose directamente
mencionando muchos de los trabajos y este proximo material


15 noviembre nota sobre real salamone
realizada por el gran diario laprida version foto

12 Noviembre Nuevo Video
15 plazasalamone's dream
remastered full images salamone videos locaciones

22 octubre
honorable agradecimiento a David Bottrill
(tecnico de grabacion y productor de albumes de artistas como:
peter gabriel - sylvian , eno , entre otros )
al escuchar avances de mi proximo album y trabajos anteriores
sus palabras acerca de mi material musical realizada en un mensaje dirigido hacia mi:
thank q: Hello Alejandro. I think it's very beautiful music.
Thank you for sharing it with me ! .


sabado 08 octubre 13:00hrs
nota reportaje en vivo
radio de las naciones unidas 94.9 fm
NOTA EN #VIVO sobre el proximo cd solista de AMGL
Novedades Anuncio fecha del lanzamiento del nuevo album
Real #Salamone Music
Video de este reportaje:

03 Octubre
complecion art cover , produccion y mezcla
para el proximo album exclusivo y conceptual "Real Salamone Music"
y lanzamiento en breve - soon new album soloist number 011-
extension art imagenes galeria de fotos intervenidas zoom obras gallery

03 Septiembre
se completa la parte de grabacion musical del trabajo solista proximo a salir
real salamone music el primer album de musica con 11 piezas instrumentales
escritas e inspiradas hacia las obras y la vida del arquitecto francisco salamone
y se comienza a trabajar en la edicion final de mezcla y art cover

02 Septiembre
comienza la grabacion temas de FROM power Project cd album 2017

17 AGOSTO
A partir del 17 Agosto de 2016 FROM power trio cambia su nombre a:
FROM power Project -
depura su formacion con un intervalo intencional con el objetivo profesional de autorenovarse y cambiar hacia sus futuros conciertos y trabajos


Myspace de FROM :
you tube canal from:
http://www.youtube.com/Frompowertrio/
04 julio
bloog dedicado por cabeza de moog
al mas reciente cd editado a.miniaci fuerza interna

02 julio
Invitacion desde cultura Laprida municipio
performance exclusiva! avance en vivo del proximo cd real salamone music
en el centro de interpretacion salamone
video performance A.M.G.L.a p r i d a.

afiche oficial

09 junio
presentacion del proyecto insersion de la cultura
creado por alejandro miniaci en el honorable consejo deliberante moron


05 junio
grabacion nuevos tema que integrara prox album solista
dedicado a las obras del arq:francisco salamone
art photos zoom obras gallery 1. ciudad de azul para el cd,
fotografias intervencion y edicion by alejandro m.

29 Mayo - 19:30Hrs
Proxima Fecha En Vivo From Power Trio
Emergente Bar

19 Abril
lanzamiento cd dueto frank kerssens alejandro miniaci
the house on the hill cd disponible en breve
mas fragmentos de audio y videos
16 marzo
youtube new pieces and videos: prox CD solista salamone real music
and new videos from power trio live performance 11-03
11 marzo 23:00hrs
FROM power trio en vivo ! en el emergente
seleccion live videos

11 marzo 2016 album de fotos link (edicion a.miniaci fotografias veronica vazquez)
*clik en la foto x ver

febrero
album CD kerssens - miniaci duet album
second advance of cd - piece music the country of deception
frank kerssens melody voice letter
alejandro miniaci: name piece - autor and recorder all instruments

nuevos temas para real salamone music cd prox album solista amgl.
ensayos from power trio e inclusion de nuevos sonidos y temas.

28 enero
una postulacion y un cd potencialmente abierto,
diferente Premios Gardel 2016
categoria: mejor album instrumental - fusion world music
marzo 2016 cambiado por el jurado a categoria-rubro musica "electronica"
codigo de postulacion 388

27 enero
el California Guitar Trio incluyo una version en vivo acustica del tema (Dig a Pony - Beatles cover )
Inspirada segun CGT en mi arreglo a la afinacion NST y grabacion en version acustica.
Paul Richard: mienbro del california guitar trio -escribio: When I heard your version of Dig a Pony by the Beatles,
I was inspired to make an arrangement for the CGT.
Thank you for your inspiration Alejandro my friend !- Paul

22 - 25 enero Steve Hackett (ex guitarrista de Genesis)
escribio acerca de mi cd Fuerza interna
Hello Alejandro,
I did reply to you after listening to your CD, which I enjoyed.
Just keep going with your music!
Very best,
Steve

enero
continuacion del trabajo de composicion
grabacion y edicion obras de proximo CD real salamone music
composiciones nuevos temas y ensayos de ensamble
para from power trio 2016
complecion mezclas del cd a distancia dueto: kerssens - miniaci


PERFORMANCES LIST:
Esta es una lista cronologica de (no todas las Actividades y Performances)
2000 - hasta la fecha


________________________PERFORMANCES 2015______________________

23 Diciembre * power trio proyect

Videos hd avances FROM POWER TRIO
grabacion 14 diciembre en vivo en el estudio hq audio - videos hd

____________________________________________________________

Alejandro Miniaci Guitar Loops solista cd

25 Noviembre relanzamiento fuerza interna 2015 luxe edition
replicado en fabrica y remasterizado
a la venta (pedidos por email al pie de este web site)
promo cd music video y lista reproduccion F. Interna clips en el video:



18 Noviembre angel exterminador extended version
autor e interprete : alejandro miniaci
avance prox cd 2016 Homenaje al arquitecto
francisco SALAMONE (version extendida completa en audio HQ y video HD )

31 de Octubre Live performance
Alejandro Miniaci Guitar Loops
Complejo Cultural Chacra de los Remedios Parque Avellaneda
HD video live performance 31_10_2015


album de fotos performance link:


fotografias tomadas por veronica vazquez 31_10_2015
edicion produccion:a.miniaci
link live performance album fotos 31 10 2015



alejandro miniaci live performance_10 octubre
hd videos en vivo - list selection



album de fotos performance link:
fotografias tomadas por v. vazquez 10_10_2015
edicion produccion:a.miniaci
link live performance album fotos 10 10 2015

Performance en vivo solista !
10 octubre - promo video




14 Septiembre
a miniaci backstage 2015
para cd album fuerza interna reedicion inner cover art
y fotos para videos prox cd solista.
fotografias originales tomadas por veronica vazquez 07-09 -2015
en casa de retiros castelar siloe.
edicion produccion:a.miniaci
LINK ALBUM FOTOGRAFICO backstage 2015


09 Septiembre
3er Avance musica video prox Cd Solista AMGL
"15PLAZASALAMONE DREAM" HD A MINIACI: Autor e Interprete
AM escenas por Veronica Vazquez en Casa de Retiro Castelar
AM Mezcla y edicion seleccion Audio videos para clip



02 Septiembre
2do adelanto musica video para prox Cd Solista AMGL
"REAL SALAMONE MUSIC"
MATADEROS ART DECO HD (VERSION CLASICA) A MINIACI: Autor y Virtual Orquesta
Arreglos - Sonidos - Tratamientos Mezcla y edicion seleccion videos para video clip



Agosto: continuacion trabajos de grabacion arreglos para temas
Cd dueto Frank Kerssens y A Miniaci
Nuevos temas escritos y grabados para proximo cd solista 2016AMGL

05 Agosto
1er adelanto musica video para prox Cd Solista
"REAL SALAMONE MUSIC" - ANGEL EXTERMINADOR HD- A MINIACI: Autor - Interprete
Guitars in NST - Bass - Industrial Destroyer Drums - sounds - loops efects.



Julio mes de variados, nuevos trabajos cierre y expansion de cds y temas:
Prox CD solista 2016 compuesto y basado en las obras de Francisco Salamone
Luego de FUERZA INTERNA CD que se relanzara y se fabricara en el proximo mes
como un trabajo representativo en la discografia de AMGL
Cd dueto Frank Kerssens y A Miniaci proximo a editarse.


18 Junio
D.EVOLUCION VIDEO CLIP
(obra que cierra el cd Fuerza Interna Homenaje a F. Salamone)
A.M: Guitarras: Electrica, Bajo,Virtual Industrial Drums, Efects ,Sounds,
Loops - Edicion de video recopilacion y texto incidental



16 Junio
VIDEO CLIP OFICIAL EDITADO REALIZADO
POR EL DIRECTOR DEL FILM: MUNDO SALAMONE
EZEQUIEL HILBERT VIDEOS EXTRA DEL FILM
CON MUSICA ALEJANDRO MINIACI FUERZA INTERNA VERSION CLASSIC Fragmento



6 Junio
A.MINIACI GUITAR LOOPS EN VIVO!
Musica en el Escenario EN LA 13 FIESTA DE SAN ANTONIO DE PADUA
Video en Vivo - Fragmentos de Temas



30 Mayo


1er ENSAYO FROM2015

26 Mayo
MARTES 18hrs ALEJANDRO MINIACI
REPORTAJE EN RADIO LAREYNAZUL


25 Mayo
NEW VIDEO CLIP HD DUET 2015 Frank Kerssens - A.Miniaci
CD "The House on the Hill"
FOR THE JOURNEY HD VIDEO



9 Mayo
Outside Session de Grabacion en MF Records
Audio- Fotos y Videos Para 2 temas CD Dueto: Frank Kerssens - A.Miniaci
For the Journey: A.Miniaci Bass (Video For The Journey)
Water and Fire : A.Miniaci: musica y letra - Voz en 2da parte del tema


LINK ALBUM FOTOGRAFICO SESSION FOR DUET CD


Mayo
Edicion Mezclas y make Videos CD "House on the Hill"
Frank Kerssens - A.Miniaci
Edicion de Videos del Cd Proximo a salir ! Soon!

Abril
Trabajos de Regrabaciones Remasterizacion Suiza Buenos Aires
de cada uno de los temas del prox nuevo CD Dueto Frank Kerssens - A.Miniaci

Marzo - Abril
NEW VIDEO CLIP HD 2015 AQUI VIENE LA VERDAD Extended Version
BONUS TRACK TEMA DEL CD AMGL SOLISTA "FUERZA INTERNA"

(mas detalles de c/u CDs Discografia Solista Link superior de este web site CDS y Visuals)


Febrero y Marzo
Realizando Grabaciones a Distancia Europa _Buenos Aires
Frank Kerssens: Voz - Acoustic Guitar sounds. A.Miniaci: Electric Guitar - Bass _Loops - efects
para Nuevo CD !! Duet - Proximo a editarse.
3 Febrero
Dig a Pony - Interpretes A.MINIACI
Autor: John Lennon. Cover Electric Guitars version.
- Grabacion: Dic 2012
Bass voice, Harrison guitar, Melody voice Grabadas en Guitarra by A.Miniaci en Febrero 2015



20 Enero
The Last Day of Lights ( NEW! Extended Version )
la version original forma parte del cd DARK EMPTINESS (2012)
2015 Nuevas partes del tema: funk & ambient guitarras y bajo
Autor Interprete Remezcla: A.Miniaci.



Enero - Febrero (FROM Summer *Audiciones y Ensayos)




________________________PERFORMANCES 2014______________________

27 y 28 Diciembre
A World Without Heroes (Clean Guitars KISS Cover: BY A.Miniaci)
ADELANTO Tema QUE FORMARA PARTE de un posible futuro album electroacustico enteramente en guitarras
VERSION BONUS TRACK del CD (Todas Las Voces del tema Grabadas en Guitarra electrica by A.Miniaci en Dic 2014)



26 y 27 Diciembre
REEDITANDO REGRABANDO VERSIONES y News Bonus Tracks
Prox CD con EL CIRCULO DE ALUMNOS DE GUITARRA Registrado EN VIVO EN ESTUDIO: DIC 2012
VERSIONES DE TEMAS PROPIOS Y COVERS


23 y 24 Diciembre
Remasterizando Editando Video Clips Ahora en Version HD
en mi Canal de youtube "miniaciloops"

11 Diciembre 22:00hrs
en LOS ESPECIALES DEL GUARDIÁN DE LOS CIELOS
ENTREVISTA y MUSICA con ALEJANDRO MINIACI
ES EL ARTISTA DEL MES DICIEMBRE en LOS ESPECIALES
presentando su mas reciente produccion discografica 2014 en estudio:
"FUERZA INTERNA" REPETICIONES VIERNES 12 (21 Hs.) y SABADO 13 dic 24hrs (Huso horario de buenos aires)
INTERNET LINK para escuchar programa:
http://www.elretornodelgigante.com.ar/radioenvivo/


28 Noviembre 18:30 hrs
Nota en vivo Realizada Por Roxana Rey a Alejandro Miniaci
sobre su discografia y nuevo album en Azulradio


27 Noviembre
Nuevo Outside Rare Piece
"THE RHYTHM OF WATER"
(con la voz de Bruce Lee)
Autor e Interprete: Alejandro Miniaci
Guitar long sounds - and Virtual Instruments
pianos - organos - industrial drums- sound - efects- machines



11 Noviembre
GRABACION NOTA Realizada por Rodolfo Hugo Lagar REPORTAJE DE UNA HORA
SOBRE LA DISCOGRAFIA SOLISTA DE Alejandro Miniaci
PRESENTANDO EL NUEVO CD FUERZA INTERNA PARA PROGRAMA ESPECIAL
QUE SERA RADIADO EN DICIEMBRE PROXIMO
EN EL GUARDIAN DE LOS CIELOS Y EL RETORNO DEL GIGANTE RADIO
(en Breve fecha del especial y Audio de la Nota)
20 Octubre
"COMING SOON" EN BREVE NUEVO VIDEO PROFESIONAL CLIP PRODUCTIONS
Proyect Video Clip Fuerza Interna Classic version
Realizacion Direccion films_ Ezequiel Hilbert (Francisco Salamone Extra film Mundo Salamone clips)
Musica Instrumental y Arreglos_Alejandro Miniaci


18 Octubre
FROM POWER TRIO ENSAYOS


25 Septiempre
LANZAMIENTO CD FUERZA INTERNA
ALEJANDRO MINIACI GUITAR LOOPS ALBUM 2014
(Detalle del Album en LINK CDS & VISUALS de este web site)
(more info about this Album in LINK CDs & Visuals)


9 Septiempre
Avance Cd prox a salir Fuerza Interna
Nuevo Tema y Video HD Clip "THE MOUNTAIN FROM THE SKY"
Autor e Interprete Alejandro Miniaci Guitars - Bass - Piano -sounds -efects_
edicion video HD y extra bonus texto para el videoclip instrumental



30 Agosto
Nuevos Ensayos para From Power Trio
nuevas Voces y Partes de temas FROM2014
12 Agosto
Mezcla - New HD Sounds DeePSoniC Estudio - Bajadas Finales Nuevo Album Solista AMGL2014(con invitados)

02 Julio -Session Recording
Fotos: GRABANDO - Mezclando Nuevos Temas Prox NUEVO CD SOLISTA 2014
AUTOR E INTERPRETE: Alejandro Miniaci - Trabajo en Progreso (all right reserved)

link album photos recording sessions

08 Junio 20:30hrs Concierto en la Iglesia: Basilica Santa Rosa de Lima Cap.fed BS.AS
Ambient Sounds en vivo
Apertura: Alejandro Miniaci Guitar Loops


LINK ALBUM_FOTOS_PERFORMANCE_STA_ROSA

AMGL LIVE VIDEO FRAGMENTO PERFORMANCE BASILICA :




20 Mayo Grabaciones y Ediciones de Audio
para prox CD Solista Avance Tema "Piloto de Guerra" (estudio version)
Autor Guitar Loops, Machine Drums efectos y mezcla A.Miniaci.
Audio:(todos los derechos reservados prohibida su copia o descarga parcial o total.)
a.miniaci deepsonics records production sadaic aadi.


"A MILLON LIGHTS MUSICLIVE"
26 Abril 22:00 Hrs en Vivo en SR DUNCAN
AMGL PERFORMANCE Nuevo Sonido reversion de Temas
Nuevo material y Seleccion Discografia Solista
Bonus Performace:
MUSICA INVITADA C.Pugliese:THEREMIN,EFECTOS
A.M:VOZ,GUITAR LOOPS ,MACHINES and ELECTRONICS DRUMS.

LINK26 ABRIL FOTOS PERFORMANCE EN VIVO SR DUNCAN



"A MILLON LIGHTS MUSICLIVE" PERFORMANCE - VIDEOS HD! 26 ABRIL
A.Miniaci: (Voz en Video 2) Guitar, Efects, Machine Drums, Autor e Interprete.
1.FUERZA INTERNA TECNO LIVE VERSION. (1080 HD)

2.DONE LIVE VERSION 2014 NEWSOUNDS.

3.WALK OR RUNN LIVE VERSION 2014!

4.PILOTO DE GUERRA - LIVE VERSION


(Afiche 26 Abril AMGL at Sr Duncan)


Febrero - Marzo:
-Nuevos temas para prox Cd solista
-Estudio Grabaciones - Edicion de Audios
-Nuevo Dueto Experimental Music Proyect Theremin - GuitarLoops Electronic Drums.
-Renovacion de Bajista para FROM power Trio



28 Enero FUERZA INTERNA - ORIGINAL INDUSTRIAL VERSION
INDUSTRIAL PHOTOS - A.M. VIDEO WITH GUITAR - KALEIDER FOTOS: C.PUGLIESE
AUTOR E INTERPRETE ALEJANDRO MINIACI: GUITAR - EFECTS
BASS AND ALL VIRTUALS INSTRUMENTS INDUSTRIAL DRUMS - SOUNDS






21 Enero Finalizacion Edicion , mezcla Audio y Video tema:F.Interna HD Power Trio VERSION-
Fuerza Interna FROM in Kimono Estudio - Recorder: 21Dic 2013
Ver Video: 21 Dic 2013 (debajo performances 2013)

Enero mezcla material grabado con FROM power trio en Kimono records
para audio y video en HD SUMMER SESSION
Y TRABAJOS EN de EDICION VERSIONES DE PROX F.Interna EP SOLISTA 2014



________________________PERFORMANCES 2013______________________
21 Diciembre Sabado FROM POWER TRIO
GRABACION DOS TEMAS EN KIMONO ESTUDIO - FUERZA INTERNA Y DIG A PONY (cover)
Registrando en HD VIDEO la sesion (Operador Claudio Lafalce)

*VIDEO 1 HD FUERZA INTERNA FROM POWER TRIO SESSIONS


INTERPRETE FROM
AUTOR ALEJANDRO MINIACI


15 Diciembre Domingo 20:00HS EN SCUMM BAR
EN VIVO ALEJANDRO MINIACI Y CIRCULO DE ALUMNOS DE GUITARRA
VIDEO (FRAGMENTO de la PERFORMANCE)
Temas Seleccion:
CIRCULACION (fragmento) - TRUE COLORS - TIME AFTER TIME - THE DREAM OF THE BLUE TURTLES
LOVE THEME FROM FLASHDANCE - REPLEGARSE - CURALOTODO - LA FORMA EN QUE LAS COSAS SON - REASON TO LIVE







06 Diciembre Viernes 22:00hs en Sr. Duncan Cap.Fed. Buenos Aires
Alejandro Miniaci Guitar loops >Presenta nuevas obras de su prox EP
VIDEO en VIVO AMGL LIVE AT SR DUNCAN !!
SELECCION DE TEMAS VIDEO:
01 DARK TO THE LIGHT OPEN LOOPS - 02 MALDIT
03 LA FORMA EN QUE LAS COSAS SON...- 04 JUST LIKE YOU IMAGINED Autor TRENT REZNOR
05 WALK OR RUNN - 06 DESEOS INTERRUMPIDOS - 07 DISCIPLINE Autor R.FRIPP
08 PUNTO DE INFLEXION/ Autor Todos los Temas Excepto indicados: Alejandro Miniaci


Afiche Oficial 6 dic AMGL at Sr Duncan

10 Noviembre Domingo 20:00hs en:
El Templo Resto Bar , Cap.Fed. Buenos Aires
FROM POWER TRIO en Vivo! Presentando Nuevas obras
y seleccionando temas de su CD Ejection!
VIDEO en VIVO!!
01 ZONA INCIERTA - 02 EJECTION - 03 FUERZA INTERNA(POWER TRIO VERSION)- 04 IMPROV Bb

Sept - Octubre Ensayos nuevos temas From Power Trio y Trabajo en Versiones AMGL EP Solista

27 Agosto ___18:00Hs: Reportaje en Vivo en FM 89.3 Radio Grafica e Internet
Programa: Subi que te llevo Alejandro Miniaci Presentando temas de FROM Power Trio
su Actual CD Solista Dark Emptiness y Nos contara sus proyectos
AUDIO REPORTAJE 27 AGOSTO


10 Agosto____22:00hs en: El Templo Resto Bar , Cap.Fed. Buenos Aires
Vuelta a los Escenarios de FROM POWER TRIO!!
AFICHE PERFORMANCE 10 AGOSTO:

Integrantes: Patricia Gonzalez (Bajo efectos)-(Bateria Percusion) Pablo Tiscornia y Alejandro Miniaci
(Guitar Loops Sounds)
_________________________________________________________________________________


_______________Alejandro Miniaci Trabajos Solista_________________
22 Julio______Audios Adelanto "FUERZA INTERNA" Proximo EP.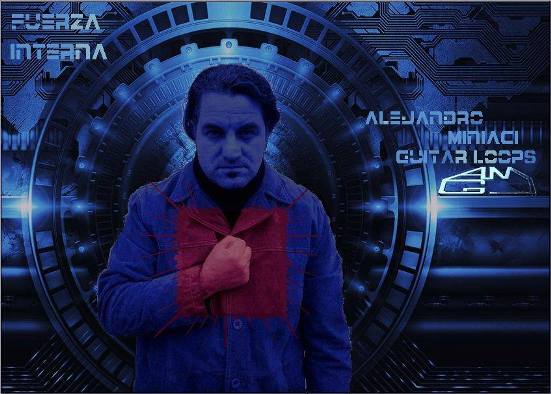 01_Primera Version no definitiva Preview - FUERZA INTERNA (Audio fragmento)

02_Tecno Industrial Version FUERZA INTERNA (Audio fragmento)

Autor e Interprete Alejandro Miniaci
Guitar - Bass - Virtual Drums - Efectos - Sonidos - Loops


12 Juio Session Edicion Photos
"Fuerza Interna" Para el nuevo Tema Anuncio y EP.
1ra Preview Original - "2da Editada Definitive:

11 Julio______Anuncio Prox EP. Solista
Versiones de esta pieza desde diferentes estilos:
ORIGINAL DARK - TECNO - CLASICO - ACUSTICO- AMBIENT
Y Version en Power Trio sera Interpretada junto a FROM
en su REGRESO en VIVO! 2013 con NUEVA FORMACION!!


28 Junio______NUEVO TEMA! "FUERZA INTERNA"
GRABACION - MEZCLA de Dos versiones del mismo tema
1ra Version Dark Power
2da Version Tecno Industrial


18 MAYO________23HS APERTURA LOOPS FOUR PIECES AND SESSIONS
ALEJANDRO MINIACI GUITAR LOOPS EN VIVO EN TIGANNO BAR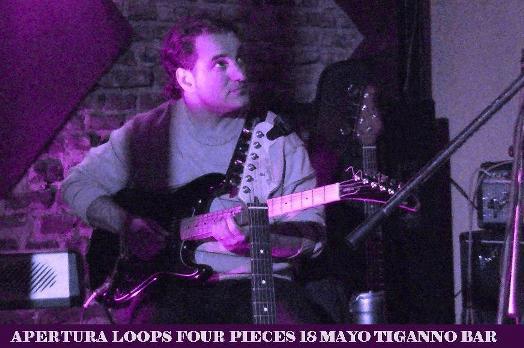 TIGANNO BAR "LOOPS AND VIDEOS LIVE APERTURA"
1 WALK OR RUNN 2 DESEOS INTERRUMPIDOS 3 CURALOTODO - 4 LA FORMA EN QUE LAS COSAS SON...(video)
ALL PIECES AND SOUNDS AUTOR E INTERPRETE: A.MINIACI

VIDEO EN VIVO AND CLIP 4TO TEMA DE LA APERTURA EN TIGANNO 18 MAYO
"LA FORMA EN QUE LAS COSAS SON ..."
SELECCTION IMAGES AND VIDEOS A.MINIACI




25 Abril________VIDEO SELECCION DE LA PERFORMANCE EXCLUSIVA 19 ABRIL
ALEJANDRO MINIACI GUITAR LOOPS EN EL HABITO BAR CAP. FED./ Musico Invitado:Pablo Tiscornia
(Fragmentos de 8 temas ejecutados en vivo!)




19 ABRIL________22HS PERFORMANCE EXCLUSIVA
ALEJANDRO MINIACI GUITAR LOOPS
EN VIVO EN EL HABITO BAR/ Musico Invitado:Pablo Tiscornia
Afiche oficial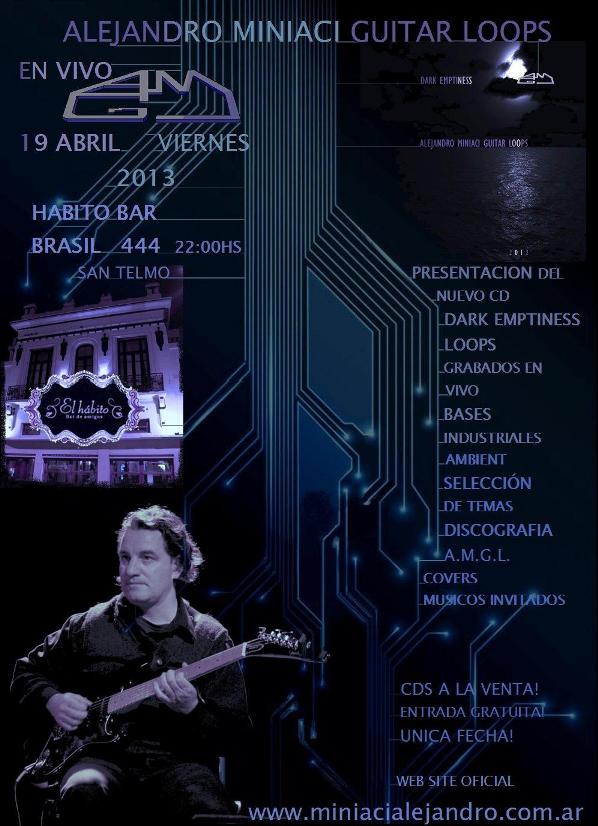 14 MARZO_______ NOTA EXCLUSIVA EN CLARIN DIARIO
Zonal - Seccion: Gente en Foco Anuncios: Nuevo CD Solista DARK EMPTINESS
(*Click sobre la foto para LEER en Resolucion Alta)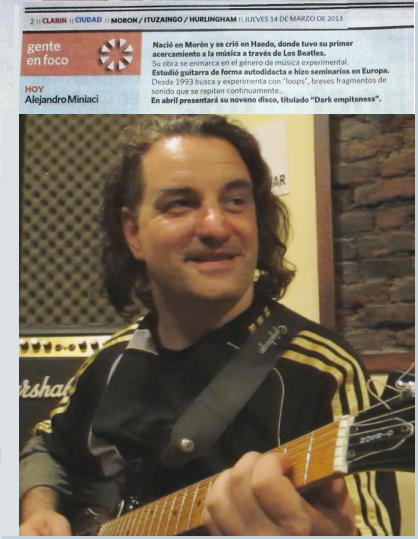 18 Enero________Programa DEDICADO A ALEJANDRO MINIACI
REPORTAJE ___PRESENTACION DEL NUEVO CD DARK EMPTINESS
LOOPS GRABADOS y EJECUTADOS EN VIVO AL AIRE DURANTE EL PROGRAMA !!
"168 HORAS" CONDUCIDO POR RUBEN TOMASI EN FM Simphony 91.3 ___10:00HS
NOTA COMPLETA VIDEO:




14 Enero_________REPORTAJE Y TEMAS DEL CD DARK EMPTINESS EN VIVO EN RADIO
FM PATRICIOS 95.5 Programa: EL RETORNO DEL GIGANTE 22:00HS
NOTA en VIDEO:



____________________________Performances 2012_____________________________

14 y 22 Diciembre SESIONES DE GRABACION PARA NUEVO CD
ALEJANDRO MINIACI Y CIRCULO DE ALUMNOS DE GUITARRA
AM - LEONEL - ARIEL - ALAN
En Breve... Adelantos Audio Fragmentos: GRABACION Y MEZCLA POR AM.
DeePSoniC REcords


07 Diciembre
LOOPS EN VIVO
AM. Invitado Performance junto a Cuarteto Vocal Beatle Bx4
LUCY IN THE SKY... / DEAR PRUDENCE (loops version ) BX4 & ALEJANDRO MINIACI GUITAR LOOPS




30 Noviembre
APERTURA LOOPS EN VIVO Y BLOQUE SOLISTA TEMAS AMGL en Tigano Bar


25 Noviembre
EN VIVO ALEJANDRO MINIACI SOLISTA y CIRCULO DE ALUMNOS DE GUITARRA
NOVIEMBRE 20:00HS EN SCUMM BAR Pcia Bs As
FRAGMENTO PERFORMANCE VIDEO:




Publicidad en diario Compromiso y Afiche oficial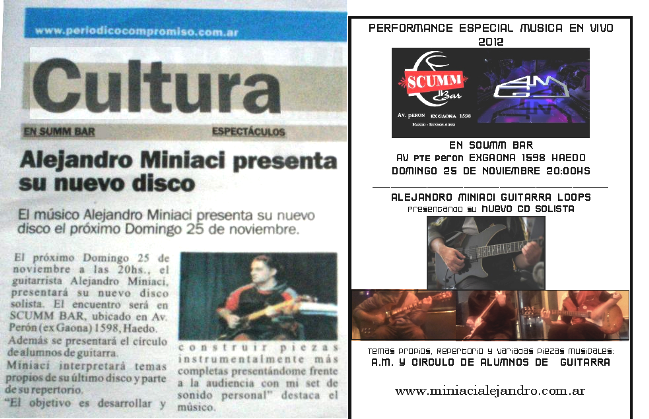 25 Noviembre 2012
LANZAMIENTO NUEVO TRABAJO 9no CD Solista
DARK EMPTINESS_ALEJANDRO MINIACI GUITAR LOOPS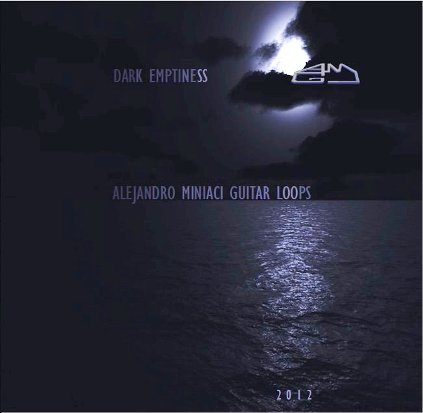 DeePSonic 07_Audios y mas info de este y otros trabajos en este web site link CDS and VISUALS

*Nota:Todos los Temas autor e Interprete Alejandro Miniaci Guitar Loops(excepto tema 7, 8 y 9)
Prohibido bajarlos y su Copia Total o Parcial! P2012 WARNING: ALL RIGHT RESERVED.UNAUTHORISED
COPY REPRODUCTION, HIRING, LENDING,PUBLIC AND BROADCASTING PROHIBITED.
TODOS LOS DERECHOS DE AUTOR Y RESERVADOS
Todos los temas Registrados Alejandro Miniaci -Sadaic -Bien - Aadi Capif



08 Noviembre
10 a 11 horas - Programa "168 Horas" Radio Conducido por: Ruben Tomasi en
FM Simphony 91.3 Nota en vivo a Alejandro Miniaci.





(Adelanto VideoS Prox CD Solista CD 2012)
23 Octubre
1 HOLD ON (CIRCULATION VERSION)
(Video del CD DARK EMPTINESS en CDS y VISUALS link de este web site
COVER (AUTOR: Letra y Musica JULIAN LENNON) INTERPRETE A.MINIACI
VIDEO HOLD ON
HOLD ON CAMARA EXTERIORES: C.S.L



9 de Septiembre
2 SALTWATER LIVE RECORDING VOICES VIDEO
COVER (AUTOR: Letra y Musica JULIAN LENNON) INTERPRETE A.MINIACI
VIDEO SALTWATER
Video Clips cover Videos 1 y 2
ALEJANDRO MINIACI:GUITARRA EFECTOS - LOOPS - (GUITARRA SLIDE IN VIDEO 2)
(NEW STANDARD TUNNING) BASS - VOZ PRINCIPAL - ARMONIA VOCES - PERCUSION
GRABADO EN MF RECORDS (ALEJ DE CASAS) CAMERA HD VIDEO 2 DANIEL GONZALEZ
ESTOS 2 TEMAS FORMAN PARTE DEL CD SOLISTA___2012 "DARK EMPTINESS"

_____________________________________



06 de Septiembre "ESPACIO CULTURAL CARLOS GARDEL"
W.SoRia Performance:ARTISTA INVITADO: Alejandro Miniaci Guitar Loops


Recopilacion de Fotos Sesionando y Bloque solo loops
tema adelanto en vivo de mi Prox CD solista 2012

________________________________________________

31 Agosto Viernes 23:00hs Programa de Radio Gigantes Gentiles FM AZ 92.7 Rosario
Reportaje Telefonico en vivo a Alejandro Miniaci_discografia y Anuncios de nuevos Trabajos
AUDIO Reportaje Radio


06 Agosto Cover "Discipline" Audio Adelanto Prox CD Solista AMGL2012

Discipline(fragmento)

Autor: R.Fripp - Alejandro Miniaci Interprete: Electric Guitar N.S.Tunning
Virtual: Piano,Bass & Drums

Temas del CD LASTBEFORE Alejandro Miniaci seran Pasados al Aire por German Serain
15 Julio Domingo 18 a 20 hs en FM Milenium - Clasicos en el Camino



8 de Julio a las 20:00HS EN SCUMM BAR
Video Fragmentos de la Performance con Invitados en vivo.

PERFORMANCE ESPECIAL EXCLUSIVA!
PRESENTACION 2012 ALEJANDRO MINIACI
ADELANTO CD SOLISTA /CIRCULO DE ALUMNOS DE GUITARRA
FROM PROYECT 2012 VIRTUAL DRUMS/
__________________________________________________


6 Julio Performance en Vivo
TEATRO DEL VIEJO MERCADO:Cap.Fed. 21:00hs
Alejandro Miniaci Guitarra Loops Junto a otros Artistas Invitados
(sobre temas de W. Soria 2012)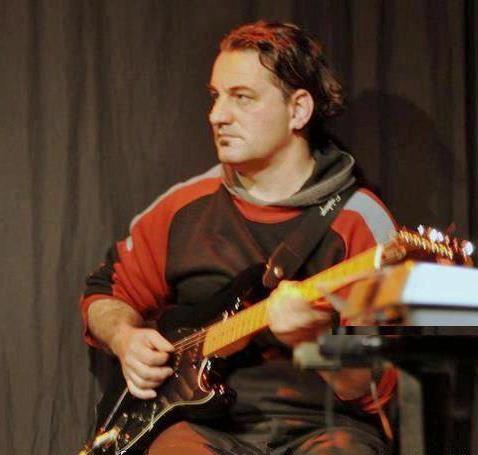 _________________________________________________

TR3S Temas Adelanto Prox CD Solista AMGL2012
1_THE LAST DAY OF LIGHT
AUDIO (GUITAR XILOPHONE EFECT A.MINIACI)

2_CITY OF BELLS

3_CURALOTODO

29 Abril CURALOTODO Video Clip!
Alejandro Miniaci: Autor e Interprete: Acoustic Guitar,Deepsonics,
Virtual: Piano,Orquesta, Marimba,production edited and Recopilation Video

CURALOTODO VIDEO LINK

(tema de CD solista A.M.2012 DARK EMPTINESS)

(Prohibido BAJAR TODO MATERIAL DE AUDIO O VIDEO y su Copia Total o Parcial!
P2012 WARNING ALL RIGHT RESERVED.
UNAUTHORISED COPY (DOWNLOAD PROHIBITED)

___________________________________
27 de abril 22:30 en "El Habito Bar"
BX4, grupo vocal beatle, en San Telmo con entrada libre
(Artista Invitado Beatles pieces arreglos y guitarloops: Alejandro Miniaci)


______________________________________________
26 Abril 21:00HS A.UNO1 performance en LIBARIO BAR MULTIESPACIO ,Palermo CAP FED
Fragmento final "Yo Creo" y Performance video en vivo

_______________________________________________

2 Abril A.UNO NOTA EN VIVO ! en:
el retorno del gigante: 95.5 FM
TAMBIEN POR INTERNET RADIO EN VIVO DE 22:00HS A 23.00HS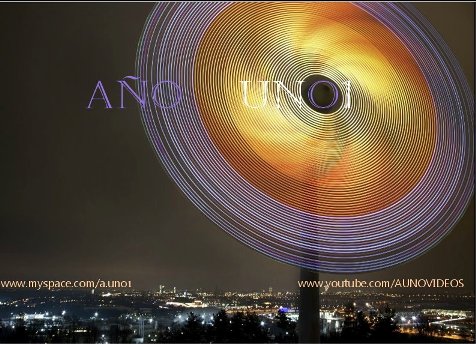 _______________________________________________

26 Marzo: Nuevo Video Clip: HIDROMIEL
Claudina Pugliese______________Alejandro Miniaci______________Julio Torres
bouzouki__________________guitar loops,voces______________bass ,voz

AUTOR E INTERPRETE A.UNO1



24 Febrero LANZAMIENTO DE NUEVO CD
A.UNO1 :Pugliese -Torres -Miniaci
10 TEMAS ORIGINALES
Adelanto Audio Ultimo tema del cd:
"YO CREO"INTERPRETE A.UNO1 - AUTOR A.MINIACI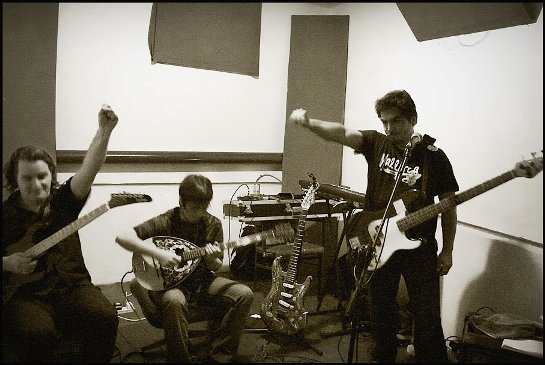 A LA VENTA! RESERVAS POR EMAIL AL PIE DE ESTE WEB SITE
MAS AUDIOS DEL CD EN MYSPACE OFICIAL A.UNO1:A.UNO1space

_____________________________________________________________________


03 Febrero AU1_NUEVO VIDEO EN HD "CHICA CHINA" INTERPRETE A.UNO1 (VIDEO CLIP)

__Claudina Pugliese_______________Alejandro Miniaci______________Julio Torres autor bass line
__guitar,voces_______________autor guitar melody,loops,voces ____________bass ,voz


________________Solista Work Adelanto 2012 A.Miniaci____________

22 Enero A.M. Prox Trabajo Solista
CITY OF BELLS (Composicion y Grabacion de los Primeros Temas para el Prox CD
ver TR3S Temas adelanto Audios sobre el video de Curalotodo)

8 Enero mezla final del prox CD A.UNO1


____________________________Performances 2011_____________________________

23 Diciembre primeros audios adelanto de nuevo CD A.UNO1
subidos a myspace disponibles para escuchar en calidad mp3(en breve nuevo CD a la venta)
audio tema compuesto por aГѓВ±o uno1 /Pugliese - Torres - Miniaci )

16 Diciembre /Viernes 22:00hs: ALEJANDRO MINIACI & CIRCULO DE ALUMNOS DE GUITARRA
en Vivo! en Scumm Resto Bar - video clip tema:"CRUZANDO A TRAVES DE...."
Autor: Alejandro Miniaci (Version original ver cd " DONE")

10 Diciembre: primera parte mezcla de 5 temas del nuevo proximo CD
de A.UNO1 mastering en estudios del Raton
de la grabacion realizada en (F.M. Estudios en Nov )


7 Diciembre: AMGL Sessionista work:
Grabacion en estudio para Prox CD de SERGIO LUNA
A.MINIACI Guitarra Efectos - sobre el tema "lluvia de fuego"
M.Mollo - en estudios "el taller" pcia BSAS.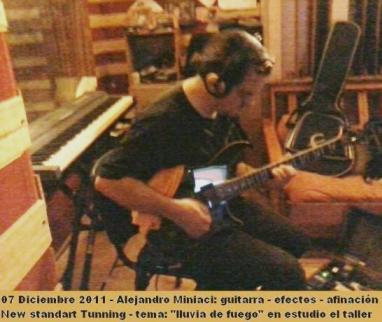 27 Noviembre: A.UNO1 (Session "All Day" GRABACION DE OFICIAL CD)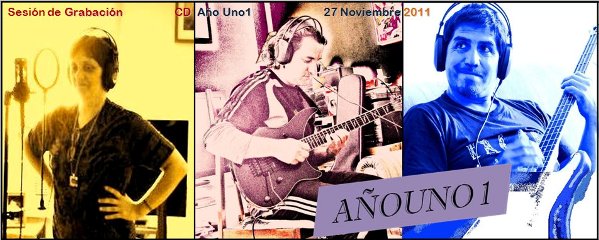 Claudina Pugliese ________Alejandro Miniaci_______ Julio Torres
guitar,bouzouki voces _____guitar loops ,voces _____ bass ,voz
Grabacion en M.F. Records 10 nuevos temas mas un nuevo tema improv en estudio y voces


26 Noviembre: A.UNO1 EN VIVO!(proyect trio)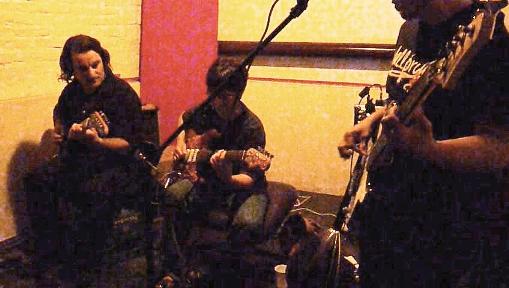 A.U.1:- 22.00hs Presenta su nuevo material en "El Garage" Palermo.Cap.Fed.


28 Octubre: PERFORMANCE EN LA MANZANA DE LAS LUCES
(Viviana cerino- percusion voces - Walter Soria - voz guitarra
Alejandro Miniaci: guitarra y loops grabados en vivo)

Video: tema 1-Apertura AMGL solo guitar (interludio lights loops)
tema 2- Dame tu Luz (vidala)



29 Septiembre: NOTA EXCLUSIVA EN CLARIN DIARIO
Zonal - Seccion: Gente en Foco:Alejandro Miniaci nota. Nuevo CD Solista LASTBEFORE
Circulo de Alumnos de Guitarra y Nuevo Trio: A.Uno1 *Click sobre la foto para ver en resolucion normal.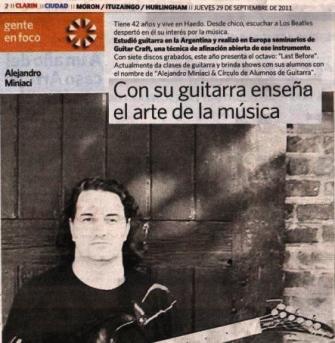 22 Septiembre Nuevo sitio en myspace A.UNO1


acceso en links de este web site y aqui:A.UNO1myspace


18 Septiembre_Domingo 19:00hs A.UNO1 (nuevo proyect trio)
Claudina Pugliese - Julio Torres - Alejandro Miniaci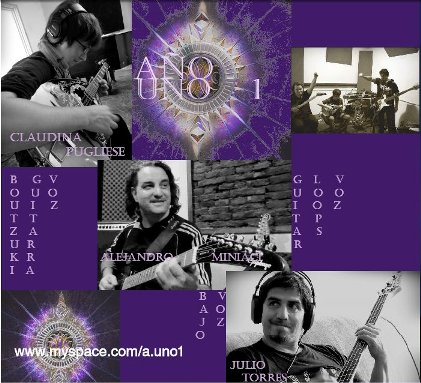 presentaran su nuevo material en evento de musica y poesia en vivo
Uriarte y Guatemala Palermo Cap Fed



28 Agosto Domingo 19:00 _ A.Miniaci Guitar Loops
sobre temas de Walter Soria - Viviana Cerino bateria-percusion


en Vivo! en "Entrenarte" Parque Leloir pcia Bs.As.
performance enlace: Trio en vivo video!


12 agosto de 20 a 22 hs programa Radial Entre luces y sombras NOTA:
ALEJANDRO MINIACI , presentando su nuevo trabajo discografico
LASTBEFORE Por FM 103.9 -


31 julio ALEJANDRO MINIACI & CIRCULO DE ALUMNOS DE GUITARRA EN VIVO!
Auditorio Colegio:San Carlos Borromeo Performance Sexteto Guitarras


( fragmento performance video cover tema (DAY TRIPPER - Beatles)
aqui enlace:AM CIRCLE DAY TRIPPER

_________________________________________________
PROMO VIDEOS!!!CDS ALEJANDRO MINIACI GUITAR LOOPS

22 julio NUEVO CD PROMO VIDEO!! "LASTBEFORE"(Recorder 2010/2011)
(Recorrido por todos los Temas del CD -fragmentos audios )


Notes Promo CDS! *TODOS LOS DERECHOS AUTOR RESERVADOS
(Prohibido Bajar Videos en forma Total o Parcial)

15 julio NUEVO CD PROMO VIDEO!! "MUSICA PARA IGLESIAS"(Recorder 2010)
(Recorrido por todos los Temas del CD)
para ver videos ir a CD y Visuals de este web site
o en el siguiente enlace de you tube oficial channel
MUSICAPARAIGLESIAS CDPromo!
15 julio NUEVO CD PROMO VIDEO!! "AMGL REMIXES (Recorder 2009)
(Recorrido por todos los Temas del CD)
para ver videos ir a CD y Visuals de este web site
o en el siguiente enlace de you tube oficial channel
AMGLREMIXES CDPromo!
13 Julio_NUEVO CD PROMO VIDEO!! "DONE"(Recorder 2008)
(Recorrido por todos los Temas del CD)
para ver videos ir a CD y Visuals de este web site
o en el siguiente enlace de you tube oficial channel
Done CDPromo!

12 junio AMGL sesion de grabacion Guitarra en 2 temas
del nuevo CD (Musica para Trenes Bala de Claudina Pugliese)
2 Temas Fragmentos Audios:
Damon >(Composer C.Pugliese-Clean "Ambient Guitar": A.Miniaci

En la Piedra >(Composer C.Pugliese-Distorsion "Friccion Guitar": A.Miniaci

*Nota: La Calidad de Audio de Todos los mp3 Subidos a web sites
DIFIEREN NOTABLEMENTE! a los archivos Originales de los CDS!
______________________________________________________________________


02 de Mayo Lunes 22:00 Presentacion de CD LASTBEFORE en Radio:
95.5 FM Patricios Programa " el Retorno del Gigante"
audio en vivo para escuchar Walk or Runn(Autor: A.Miniaci)
Walk Or Runn Acoustic version Radio

*3 Versiones Acusticas de Temas del CD
fueron ejecutadas en vivo! durante el programa!
acoustics guitar: Diego Martinez y A.Miniaci
_________________________________________________________________________

21 de Abril 22hs Performance en vivo
Musico Invitado: Alejandro Miniaci Guitar Loops
sobre Temas de Walter Soria: Guitarra y Voz
Ver en canal you tube enlace link: VIDEO: LOOPS !

_________________________________________________________________________


NUEVO CD !! 31 DE MARZO LANZAMIENTO: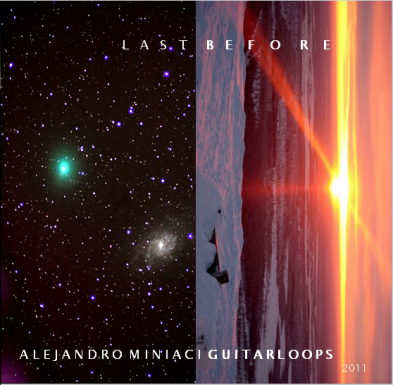 Audios de este y otros trabajos en esta web link CDs and VISUALS
*Nota: La Calidad de Audio de Todos los mp3 Subidos a web sites DIFIEREN NOTABLEMENTE! a los archivos Originales del CD

Todos los Temas autor e Interprete Alejandro Miniaci Guitar Loops(excepto tema 8 autor B Bartok)
Prohibido bajarlos y su Copia Total o Parcial! P2010/11 WARNING: ALL RIGHT RESERVED.UNAUTHORISED
COPY REPRODUCTION, HIRING, LENDING,PUBLIC AND BROADCASTING PROHIBITED.TODOS LOS DERECHOS DE AUTOR Y RESERVADOS.

*PEDIDOS DE ESTE Y OTROS TRABAJOS EN CD CONTACTO EMAILS AL PIE DE ESTE WEB SITE!

_______________________________________________________________________________________________

21 de Marzo ultima mezcla y master del nuevo cd LastBefore-ALEJANDRO MINIACI GUITAR LOOPS 2011

FEBRERO - MARZO: Alejandro Miniaci Sesiones de Mezcla y Grabacion de Guitarras sobre
bases compuestas en programas de instrumentos virtuales en Estudios del Raton de Claudina Pugliese.

ENERO 29_01_11
REPLEGARSE (AMGL REMIX VERSION VIDEO)
_______Este video esta en CDS & Visuals de este web site_______



__________________________________Ciclo 2010_______________________________________


DICIEMBRE 19_12_10
MUSICA EN VIVO PARA PESEBRE VIVIENTE - CIERRE
Colegio: San Carlos Borromeo
CONCIERTO SELECCION DE REPERTORIO TEMAS.
ALEJANDRO MINIACI & ALUMNOS DE GUITARRA

NOVIEMBRE_30_12_01
NUEVO CD
"MUSICA PARA IGLESIAS"
ALEJANDRO MINIACI GUITAR LOOPS
BASADO EN LAS PERFORMANCE EN VIVO DEL
31 DE OCTUBRE EN LA IGLESIA SANTIAGO APOSTOL
______Mas info de este CD en CDS & Visuals en este web site ________


NOVIEMBRE_13_11_10
SCUMM BAR
APERTURA CIRCULO ALUMNOS DE GUITARRA
Y PERFORMANCE ALEJANDRO MINIACI GUITAR LOOPS
INVITADA:P.GONZALEZ: BAJO(From)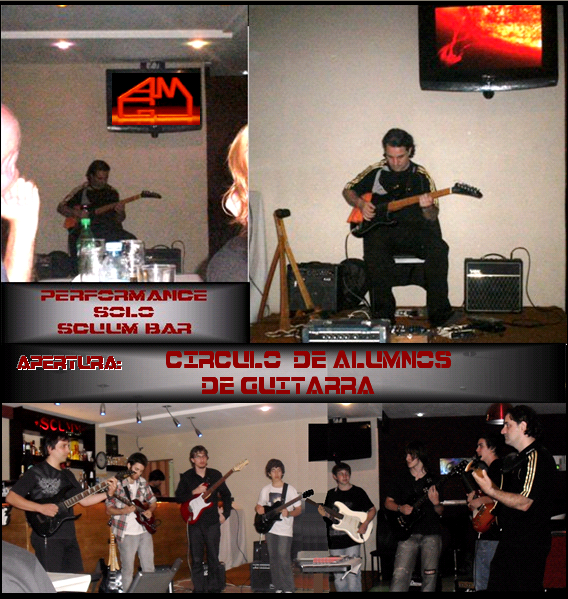 OCTUBRE_31_10_10
Video live!
concierto IGLESIA SANTIAGO APOSTOL 31 DE OCTUBRE 2010
DeePSonicS sound loops instrumental
_______Este video esta en CDS & Visuals de este web site_______

SEPTIEMBRE_06_09_10
tema para Prox CD Solista:
(ALEJANDRO MINIACI GUITAR LOOPS LASTBEFORE)
"LA PARTE QUE NOS QUEDA" ( audios de este trabajo en cds y visual link de este web site )
(Autor e Interprete: Alejandro Miniaci)
*Nota: la calidad de audio de todos los mp3 subidos a web sites difieren al Original.
Prohibido bajarlos y su Copia Total o Parcial.
(Warning! All Rights Reserved Unauthorised Download)

AGOSTO 22_08_10
VIDEO CLIP_"DESEOS INTERRUMPIDOS"
Musica: Autor e Interprete:
ALEJANDRO MINIACI:Electric Guitar Instrumentos Virtuales_Electronic Drums,Sounds
Edicion de Video A.M.(Recopilacion)
_______Este video esta en CDS & Visuals de este web site_______


JULIO_25_07_10_
A.MIniaci & Circulo de Alumnos de Guitarra
DOMINGO 25 JULIO_SANTIAGO APOSTOL
COLEGIO SAN CARLOS BORROMEO_.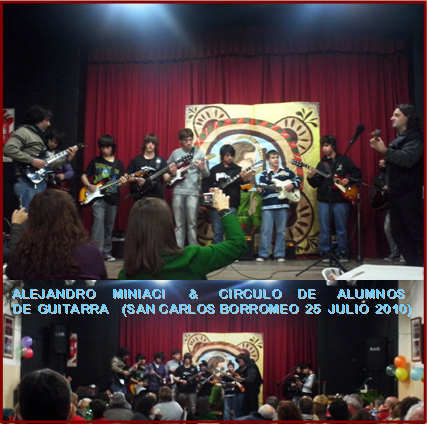 JUNIO_13_06_10_
Castelar Casa de Retiros "Sagrado Corazon"
Performance Cierre Tres Dias de Trabajo en Guitarra Video clips live Performance
Alejandro Miniaci & Circulo de Alumnos de Guitarra
Mas videos clips del Circulo de Alumnos en channel youtube miniaciloops _______

clip three: BELA BARTOK DANCE IN CANNON FORM

clip four: DOBLE CIRCULACION EN SOL MAYOR


MAYO_
30_05_10 tema para Prox CD Solista:
(ALEJANDRO MINIACI GUITAR LOOPS LASTBEFORE)
"Deseos Interrumpidos"(ver audios de este CD)

*nota:(la "calidad de audio de todos los mp3" subidos a web sites y myspaces
difieren al Original son solo una muestra de las obras,


ABRIL _
tema para Prox CD Solista:(ver cd audios)
(ALEJANDRO MINIACI GUITAR LOOPS LASTBEFORE)
"The Wave of The EAST"


Mi Participacion en la performance realizada en
MARZO 2010
Sassoferrato Italia 26 Marzo: Video 2 Performance Live:ROBERT FRIPP & THE ORCHESTRA OF CRAFTY GUITARISTS
(Ver los otros Videos en canal you tube: mistermartynumber9)


Mi Participacion en la Performance realizada en
MARZO 2010
Sassoferrato Italia 26 Marzo Video 3
Performance Live:ROBERT FRIPP & THE ORCHESTRA OF CRAFTY GUITARISTS




ENERO - FEBRERO 2010 NEW LIVE VIDEO !!!
MALDIT (ALEJANDRO MINIACI GUITAR LOOPS)
Para ver el Video ir a Links de esta web o directamente al siguiente vinculo:

Alejandro Miniaci Video Clips youtube




Ciclo 2009
DOMINGO_20_DICIEMBRE_09
Improvisacion en el Cierre de la Performance:
en Historieta Nacional Palermo
ENERGY THREE (IMPRO LOOPS)

Luego de Haber Ejecutado Piezas de Otros CDS Anteriores
Y NUEVOS TEMAS! de Prox CD Solista AMGL (2010)

DOMINGO_20_DICIEMBRE_09_18:30 HS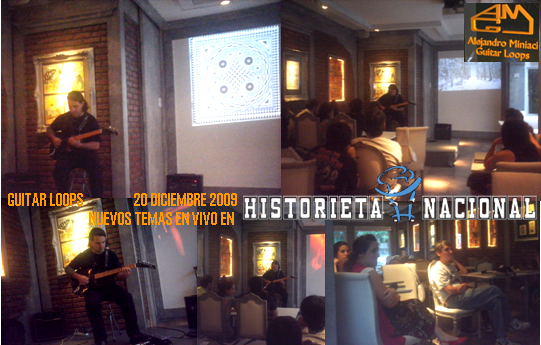 ALEJANDRO MINIACI (GUITARLOOPS)EN HISTORIETA NACIONAL PALERMO_CAP.FED.

FROM___________________________________________________________________________

LUNES_7_DICIEMBRE_09_22:00hs
REPORTAJE A FROM (PROYECT)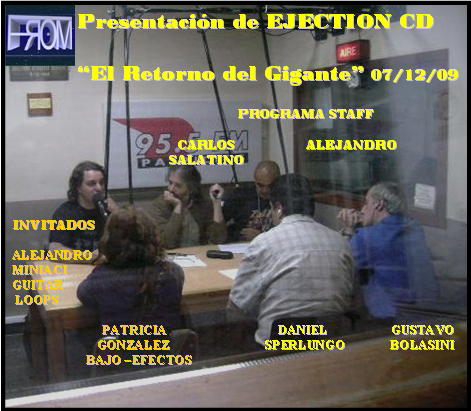 PATRICIA GONZALEZ (BAJO) ALEJANDRO MINIACI (GUITARLOOPS)
EN ESTUDIOS DE FM 95.5 REALIZADO POR GUSTAVO BOLASINI
EN VIVO, SELECCION DE TEMAS DE NUEVO CD EJECTION
escuchar y bajar Audio del reportaje completo en el sitio web del programa: www.elretornodelgigante.com.ar